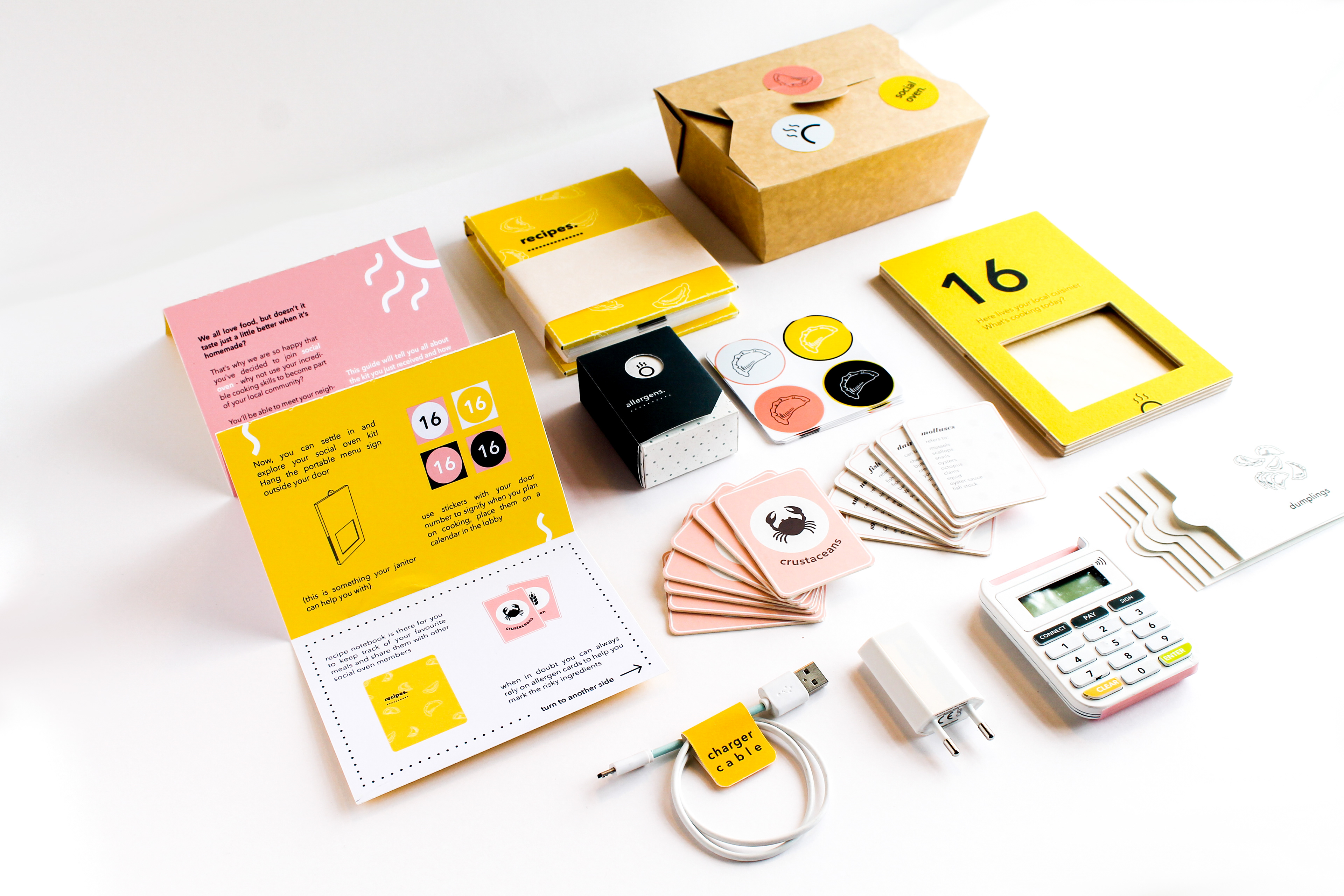 Social Oven is an experimental kit providing the elderly residents, who are often isolated in their homes, with the tools needed to exchange homemade meals with their neighbours. Through this exchange women can benefit from frequent social interactions, and will be able to integrate themselves more easily into the community.

This project began as a reaction to research conducted in Poland which emphasized the deterioration of social bonds between neighbours, especially amongst elderly living in housing estates. It also highlighted the fact that cooking is the primary activity of women over 60, used to providing food for their families. I was particularly interested in what happens when families no longer live with their elderly relatives or have the time to visit. A lot of the women I spoke to suffer from depression and lack purpose in the final years of their lives, as they don't have anyone to care for anymore.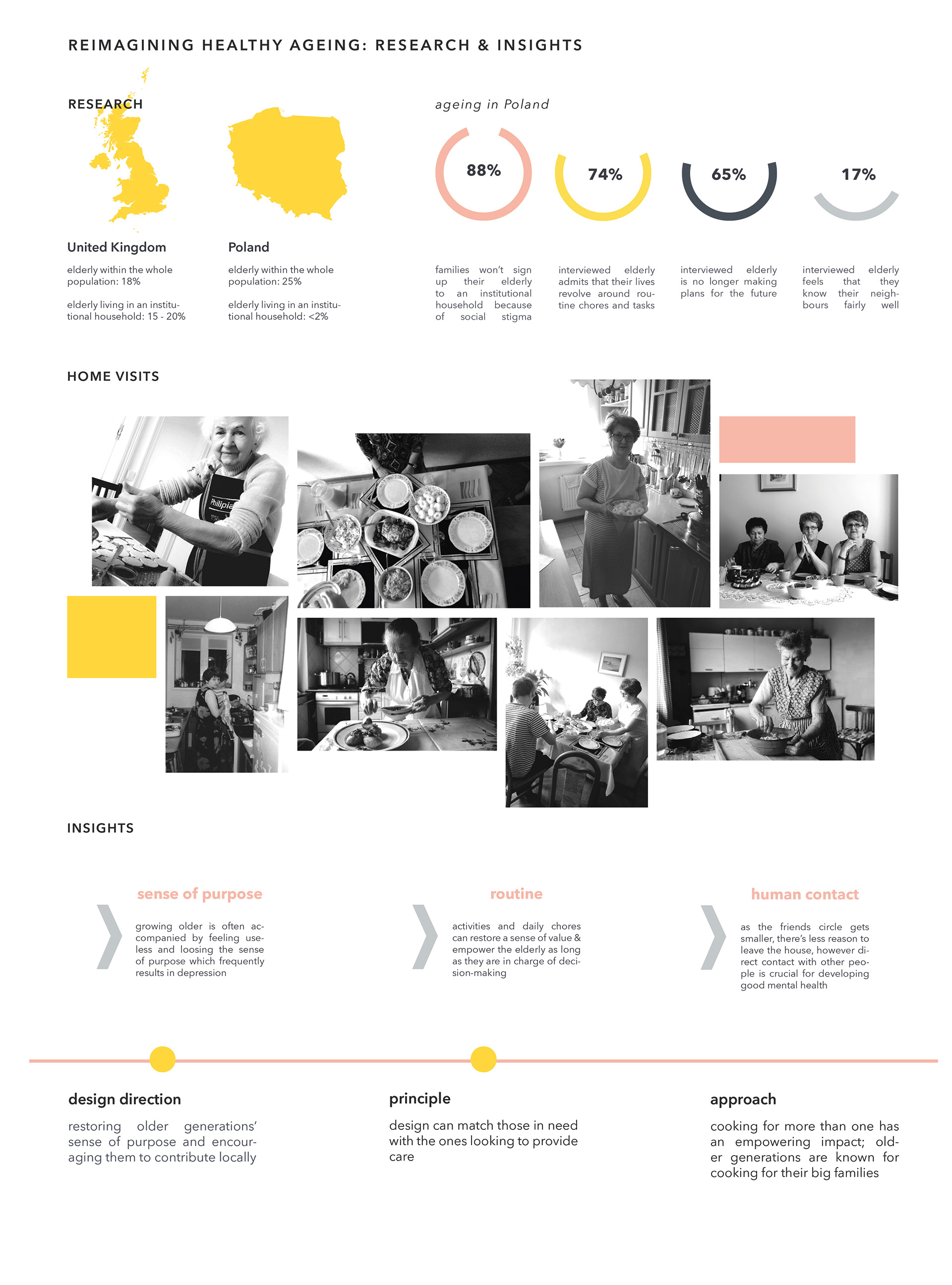 This became a stimulus for creating Social Oven kit, which is paid for as a subscription service that both the neighbours and the elderly residents can subscribe to. Neighbours can pay for their meals with money or by doing neighbourly favours.
The kit is packaged in a cardboard box and includes a welcome pack explaining health and safety procedures as well as how to unpack and use the kit. It also includes allergen cards, a recipe notebook, and a menu sign to hang on the door of their home notifying the neighbours of the meals and activities happening that day.
Subscribers are provided with take away boxes and stickers for packaging the food as well as a contactless card machine and charger for taking payments.
The packaging features familiar food motifs and pleasant textures to assist the user in setting up and encourage them to navigate the neighbourhood.
The kit was trialled on a small scale at a housing estate in Mysłowice, Poland. A couple of successful meal-favour exchanges definitely stimulated the neighbourhood, one dumpling at a time.